Are you being held back from your true athletic potential?
You practice so hard for what you have… its not fair to have
poor equipment holding you back from reaching your goals!
Every Baller has something unique to offer their team… but there's ONE problem:
Something is holding them back from being truly remarkable.
Not many ballers learn what that is, but the ones who do, finally start reaching their true potential. I mean… we're talking setting new personal records year after year!
So… I made a bold claim that you are probably wondering about. And yes, I really do mean that something is holding baseball players from being truly remarkable.
How do I know?
I AM ONE.
Here is what I know about being held back by ONE thing, and ONE thing only: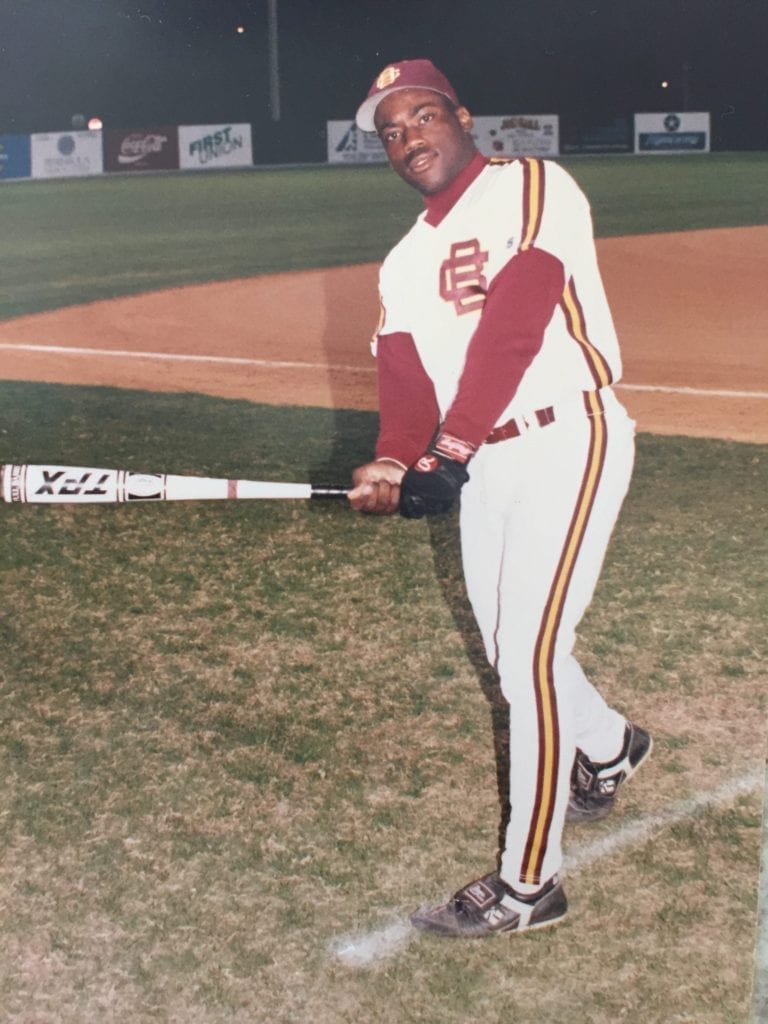 About 20 years ago I spent a lot of time playing on a semi-pro baseball for the Panthers. I quickly noticed something that all the players had in common.
In fact, the problem went beyond just our team. Many teams were facing the same issue with their players as well.
Well, have you guessed the problem yet?
The thing holding most baseball players from better performance is their equipment.
I know, I know… People say, "practice makes perfect… not a shinier bat." But after about 20 years of perfecting players performance, I think I would know a thing or two about good equipment.
So, how did I fix the problem?
I immediately searched high and low for better quality bats. I am talking, bats that wont break on impact and are actually made very well.
Believe it or not, I didn't find a reliable long-term solution, so I did something CRAZY.
I learned how to do it on my own.
It took SO MUCH WORK! At first I didn't realize how involved it would be.
But finally, with years of practice and a lot of perfecting, NYStixs has finally become the solution for baseball players all over!
NYStixs bats are created from Hard Maple and Yellow Birch wood billets that give off the perfect "pop" when the ball hits the bat.
They are spun from sawmills certified by professional leagues. These bats are made with quality in mind and they really are made to last!
Now, I get it…
You want to improve your performance… but you're not sure about trying a new bat brand, I totally understand.
Here's what some of our customers have to say:
When you square one, the sound of the contact says it all. Quality purchase worth every penny.
My coach and I both hit with the MG24 model. We both are completely sold on them. I'm partial to the all-black. I recommend this bat over any Marucci.
If my 20 years of experience has anything to offer, it is this: NYStix will make a difference in your performance. They are definitely worth a try!
So, for a limited time only…
8 NYStix Models to choose from.
Add just $10 more, per bat for 34″!
Your choice of Hard Maple or Yellow Birch Wood.
It doesn't stop there! Order today and get
Free Engraving and Free Delivery.
Jump on the opportunity to stock NOW for fall and spring training.
Christmas or birthday gifts, or just to get some for YOU!
Order below today!
Liked our offer? Share it on Facebook.
Thanks.